Shopping Cart
Your Cart is Empty
There was an error with PayPal
Click here to try again
Thank you for your business!
You should be receiving an order confirmation from Paypal shortly.
Exit Shopping Cart
If you enjoy Fantasy, Paranormal, and Vampire Romance novels with plenty of story,

action, love, and lust, including sexy flawed heroes and beautiful spirited women who don't mind getting a little blood on

their hands? You have come to the right place.​
~~~~~~~~~~Amanda's ★★★★★ Review~~~~~~~~~~
I thoroughly enjoyed this book from beginning to end. It gave excellent details and was a very fast-paced and easy read. I couldn't put it down. I thoroughly enjoyed my escape from reality with this work. I highly recommend it!
I was given an ARC for my honest review.
Virginia Lee rated it 5 Stars
It was amazing.

Julie A D'Arcy has done it with a wonderful book that carries multiple characters and has bought it together in a story that you will have a hard time putting down until you finish. If you have a like of paranormal creatures in your story, then you will enjoy this one with all the different ones you have good vs evil and they are fighting over a talisman that can raise a god. This book is an awesome fantasy paranormal romance that will keep you on your edge of the seat. You need to see if the power or love overcomes the battle.
OVERALL IMPRESSION OF THE BOOK
I highly recommended this book.
* I received a copy of this book in exchange for an honest review *
The Cross Of Tarlis: The Awakening
What is it About?​​
Princess Tannith of Ellenroh, a descendant of Dragonbane, King of the old code. Only by her hand can the pieces of the legendary Cross of Tarlis be assembled and used to raise their God and remove the yoke placed on her people.
Kaden of the Wolfhead, son of a cursed king, haunted by his failure to save his family hunts the cross in order to seek revenge for the destruction of those he loved.
Sernon of Asomos, a powerful Necromancer seeks the Cross to open portals to other worlds, in turn giving him access to unlimited power.
Can Tannith, Kaden, and their companions stay ahead of the evil dogging their steps, be the first to claim the pieces of the cross, and stop Sernon from enslaving their world and destroying their future.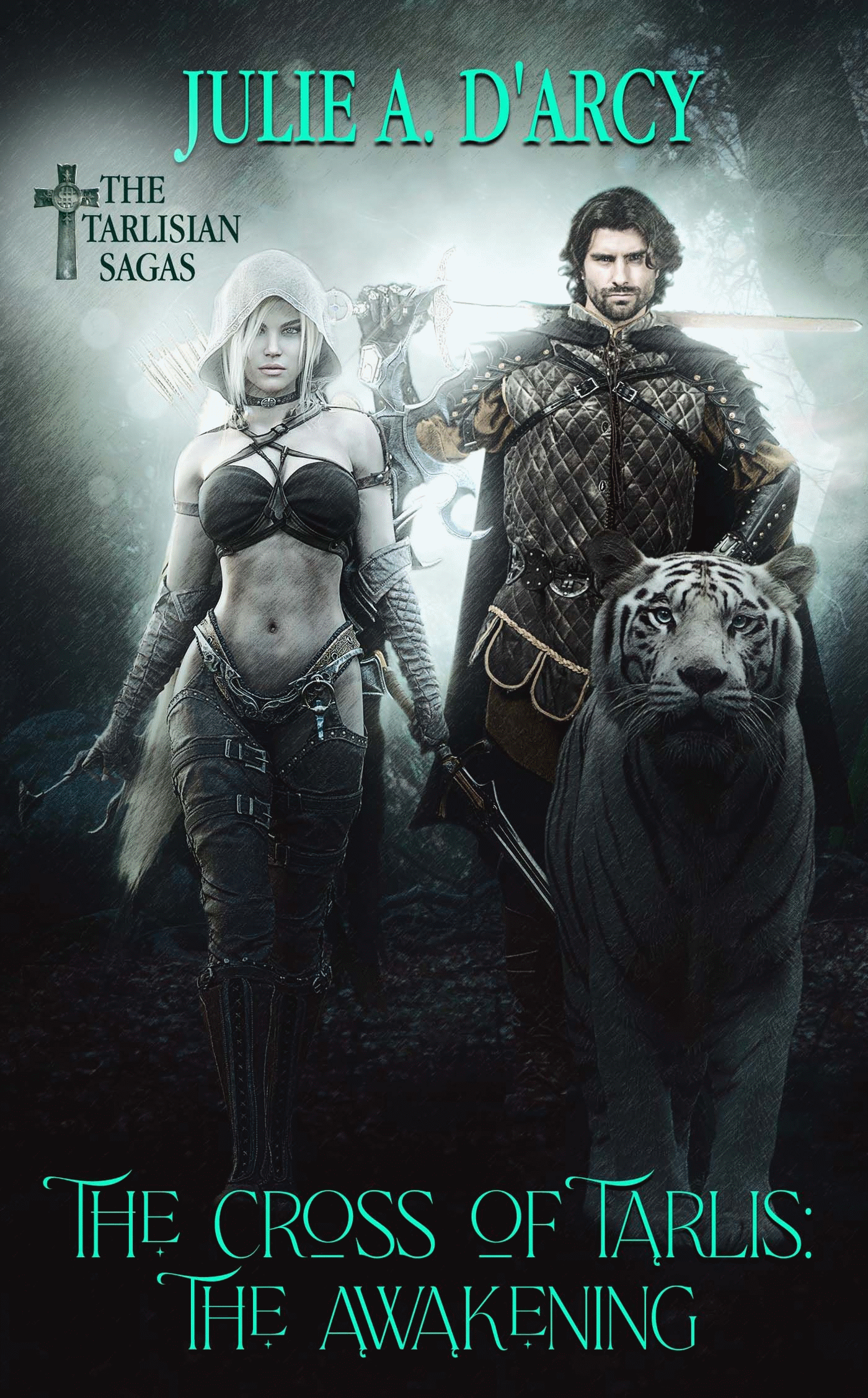 /